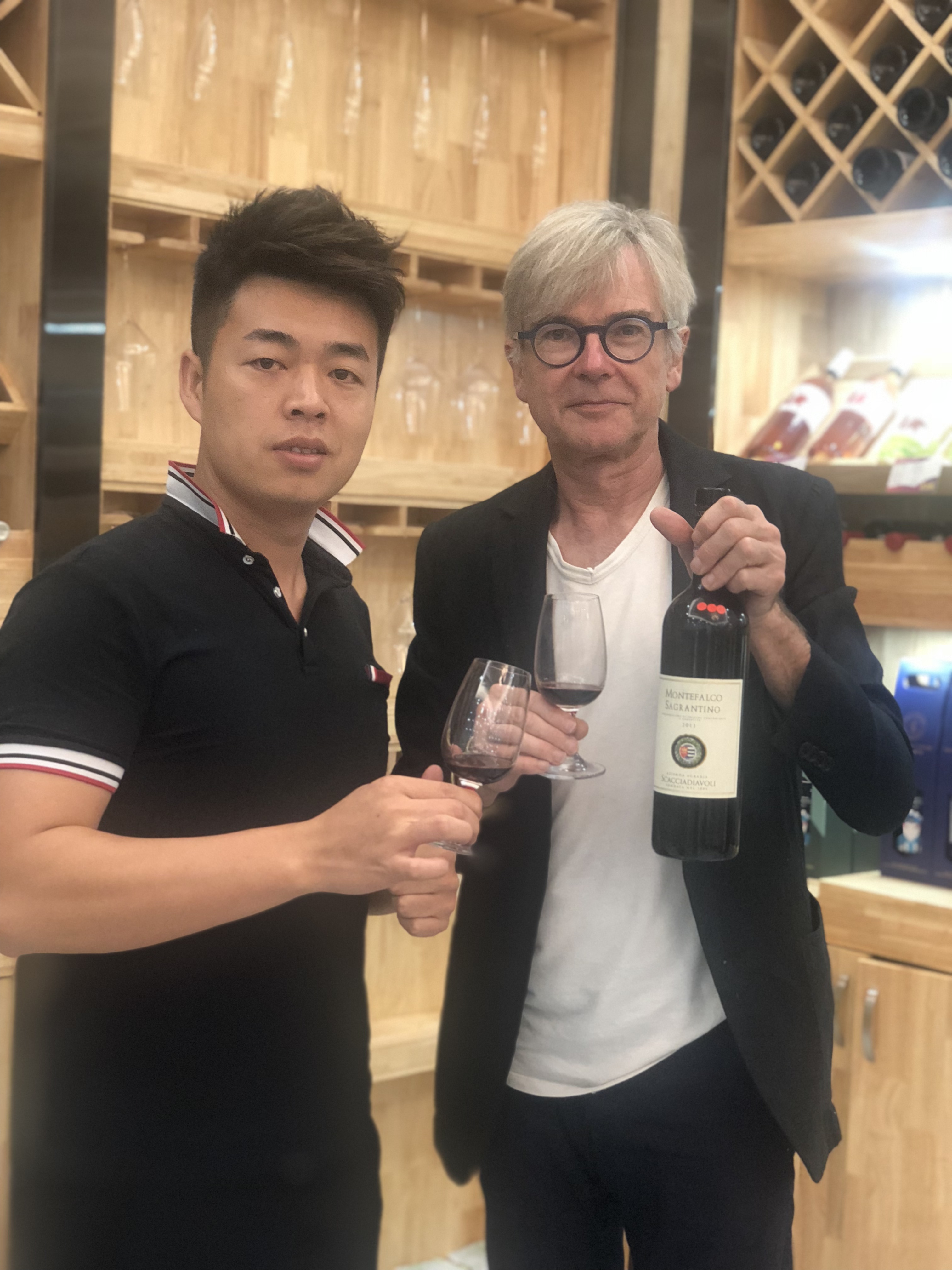 I wish all my friends a wonderful 2019!  On January 11, 2019 I will be 64.  Time to change.   2018 was a year of change for me. In June I finished the last 2 projects that linked me to my activity in Agricultural  Information Management. Nearly 20 years of efforts to make information from research projects more accessible  to agricultural scientists and practitioners have come to a close. 
My job with FAO from 1998 to 2016  and my engagement in agricultural Information management was not a planned direction for my professional life. After having spent  the 70s in factory and politics I had chosen science and specifically molecular biology (always longing for something new and challenging). But in 1997 I emigrated to Italy and ended up at the Italian NIH.  This lead me to my PhD in Pesticide Toxicology. Killing  1000s of little fish in toxicity tests created my interest in sound management of scientific data.  This and some other incidental events brought me to contact FAO. In 1999 Director Anton Mangstl made me (as non Staff!) head of the AGRIS and Documentation team giving me freedom what to do with it. In 2000 I became FAO staff member.
Even though I never selected "Agricultural Information Management" as my area of profession - it came simply up on me  - I was passionate about my work .  I don't like doing anything without passion. I made no career.  I entered the organization on a P4 level and I exited the Organization on a P4 level.    I preferred doing things I like ,also not being career relevant.  I invented the "Agricultural Ontology Service" in 2002, when Semantics were still considered something obscure in Information Management.   I am proud that the results of this work are still there!  AGRIS, AGROVOC and AIMS do exist, what you cannot say from many information systems that started long before 2000 and especially after. I still feel good about having been able to bring  people and organizations together to collaborate.  I met a  great number of great people from all over the world.
In 2018 I had to make a decision.  I could have going on  working as a senior consultant in various projects   -   and I considered it a bore! I could have going back to technical work and founding a company with the working title "Agrisemantics"  - I could not get really enthusiastic about it.  I decided to change and to pursue another dream, which was on my mind already for years, but which I never dared to make mainstream of my energy.
Since September 2018 I have focused my activities on promoting Umbria In China. In the last quarter of 2018 I have been on 3 wine fairs in Guangzhou and Shanghai, I have organized 3 wine tastings in Guangzhou. I feverishly try to persuade Umbrian producers and Institutions to invest in the Chinese market to help to bring Italian wines from position 5 to position 1 in China.  
This is following my passions:  Wine, Food, Italy, China.  Who observed me in the last years, understands that Immediately.  Italy, and Umbria especially,  is my chosen home, China is a place that I admire for the energy and creativity of its people and more. Italy and China share their strong connection to good food...and I always said, there is an Italian wine for every Chinese dish.
 This is initially all about wine, but it does not stop here, Chinese tourists to Umbria, Chinese Investments in Umbria, Olive Oil!.
Though,  I have not given up completely with science. Most probably I will dedicate 2 month of 2019 to work in Beijing with the Chinese Academy of Agricultural Science, Information Institute, my dear friends for more than a decade. This  follows my general interest in China in a globalized world.
A big adventure started, I don't plan to get rich with my new activity, but I obviously wouldn't mind  :-). In my business plan I want to make my first profit   in 2021, but it is not only about profits. It is an economic cultural enterprise of  linking countries and cultures. Something else about which I am passionate:  globalization
Please reserve the  22nd of June for coming to Umbria: I plan to organize a big party at my country home and I hope to see as many people as possible, whom I met in my life.