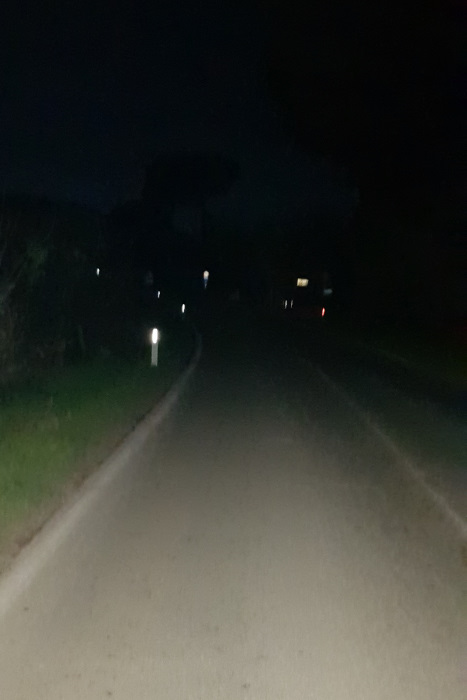 On 6th December 2019 I came back from Wuhan to Italy.  In February  I should have been back to China;  obviously  I was  not.  Instead of returning to China I was happy  enough to get  on March 10 the last flight from Duesseldorf to Italy, before the lock down started. My flight to Rome had already been cancelled. Only because of my Italian Identity card with  proof of residency  they let me board the  last machine. It was directed to Naples.  I arrived in Orvieto by train at midnight, did not find my car at the railway station and had a  pleasant 15 km walk uphill to the Buonrespiro, where  I started my first isolation period until June 11. Splendid isolation in a wonderful Umbrian countryside.
In April I should have toured  Italy and Germany with Chinese wine importers. It obviously did not happen. 
In compensation, at the  beginning of June  I went to Naples and to Lecce, where my Italian adventure actually
started in 1987. I definitely fall in love with Rosè wines from Negroamaro grapes. Puglia will become the Italian powerhouse for Rosè wines. Lecce is one of the most beautiful places I know.  I rediscovered also Naples and I realized how much I miss the Mediterranean on my landlocked Umbrian "altopiano".
I also sold my Berlin flat.  No back journey to Germany, Italy is the place for the remaining 30 years. I came in 1987 for a  year with a research grant.  I am still here and I will be here probably for my lifetime.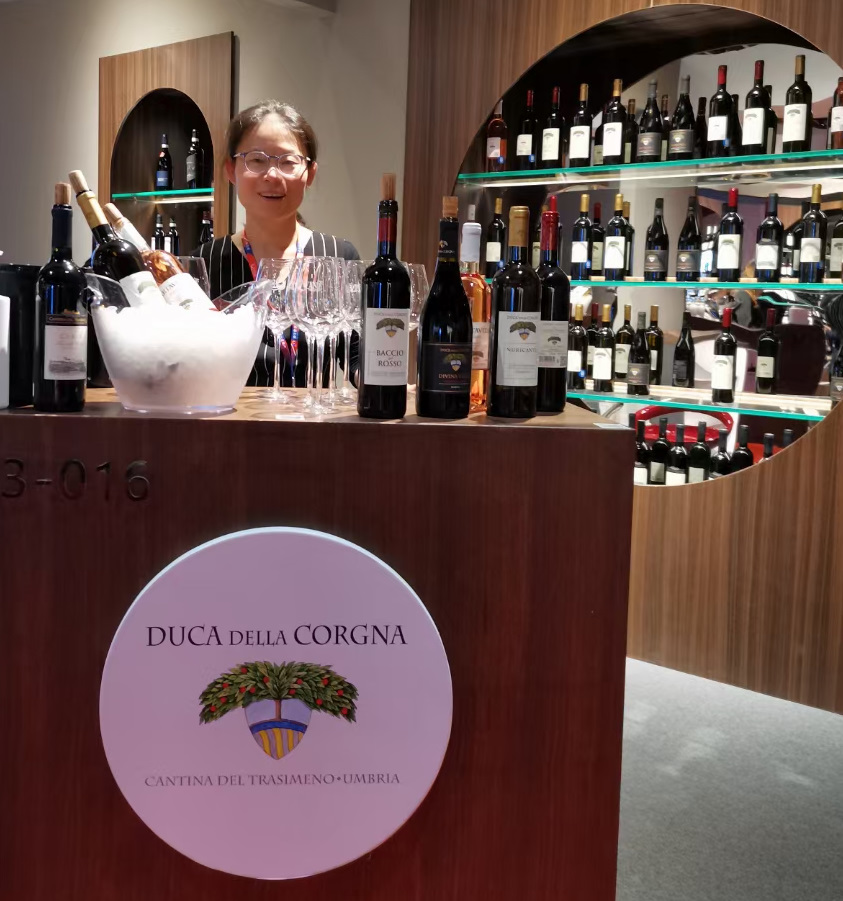 For  November I  had planned several fairs and tastings in China. I could not go.  In February I could not go because of COVID overthere, in November I could not go because of COVID here.  But I succeeded to ship samples from our partner winery "Duca della Corgna", which could be presented at "Qwine" by my Chinese partner.
How is the "wine business" developing? I announced my change to a wine promotion activity in January 2019 ("When I am 64").  The experience  is interesting.   I learned a lot especially during a 3 months stay in China at then end of  2019.  But I learned also that I am not a "seller".  Neither is my Chinese business partner.  We both like tastings, presentations, teaching and writing about wine, but selling is a different business.  Let us finish th pandemic and draw some conclusions. At the moment I am proud to present the excellent wines  of "Duca della Corgna" and "Scacciadiavoli" in China.
In the meantime I settled at the Buon Respiro taking the previous place of cows and sheep. The old stables in the basement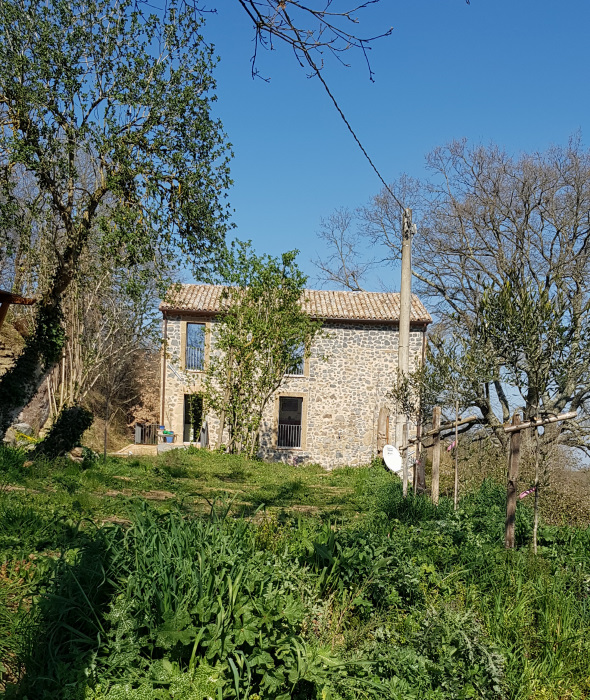 have turned into a gracious apartment with a majestic oak tree in front of the entrance .  My  big main room combines kitchen,  office and dining space - so nearly all what I need.   I am finally coming to a kitchen that satisfies my requirements.  Next step would be to grow some high quality vegetables. I also purchased  4 ha of  farmland in front of the Buonrespiro.
I love to have guests and after the Virus  is defeated I     hope to see here many of my friends.
Sometimes I am missing a big city and the seaside, but hey! Naples is away only 3 hours by train and Guangzhou 12 hours by plane.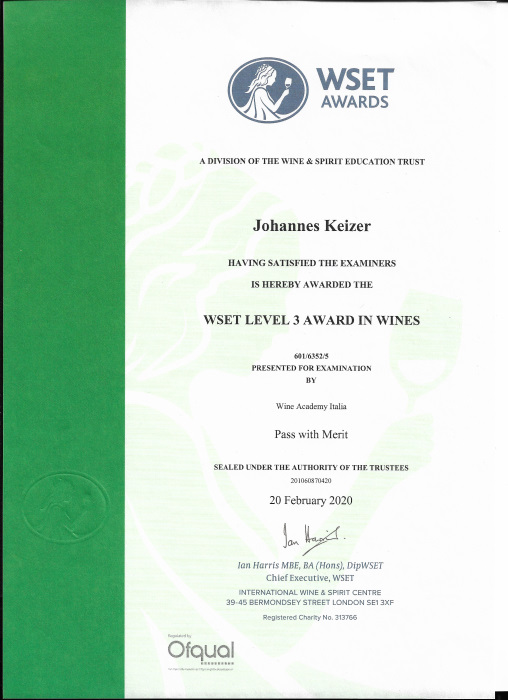 I enjoyed 2 awards in 2020, which refer to the two strands of my professional life. 
One of the most important articles from my work in Agricultural Information Management was finally published: 
https://content.iospress.com/articles/semantic-web/sw200370
. The main author is my friend Armando Stellato from Tor Vergata University.  The article is about the "Vocbench", a tool that my team initiated in 2006 to have an up to date Vocabulary editor. It was a product of the EU "NEON" project. Armando's team took later the responsibility of the further development of the software to a professional product. It is surely  at the moment one of the top products in the area of Ontology/Vocabulary editing. Quite a pleasant feeling to see that some of my professional ideas have a longer life than my professional position.
The other communication was equally pleasant!  I was awarded the "WSET Level 3 AWARD in wines (
www.wsetglobal.com
). I made the course last year and took my exam in December 2019 in Montefalco.  In May I got the letter from London that I passed the theoretical part of the exam "with Merit"  and the tasting part "with Distinction". 
It is never too late to learn something new, especially in so enjoyable areas as wine and food
.
A nightmare finished in 2020  with the American people voting Donald Trump out of
  office.  It was really embarrassing that Xi Jinping seemed to be a reasonable elder statesmen compared to the American president. Kamala  Harris and Joe Biden will do a better job in showing that our western values of individual freedom and responsibility can withstand the onslaught of technocracy and societal control from China/Asia.  In Europe too, populism is on the retreat.  The Polish and Hungarian leaders are getting isolated within the EU, the AFD   in Germany is busily destroying itself,   Merkel, Macron and Sanchez are representing the European society and values.  Boris Johnson will have much fun to make digest the catastrophic Brexit consequences to his people. The Cornwall county council showed where it will end.  Corona negationism will give another blow to the populist parties. Only in Italy there  is no light at the end of the tunnel. Politicians are quarrelling instead of working.
Overall the forces that  support a liberal society are lacking ideas and proposals to satisfy the masses.
China Bashing has become a sport of Western media. Facts do not count a lot. The Corriere della sera even put a misplaced story about a divorce case to show how terribly illiberal China is. (China changed the divorce law, now you have to wait 2 weeks before you get divorced,when you ask for it). Complete ignorance about Chinese reality is common to  most reporting.  China is different, and surely we would not accept it in the EU (not only for geographical reasons), but it is a country that has brought 100 of millions out of poverty and where the trust of the population in their government is much higher than  in our democracies. (
http://www.johanneskeizer.com/node/8566
)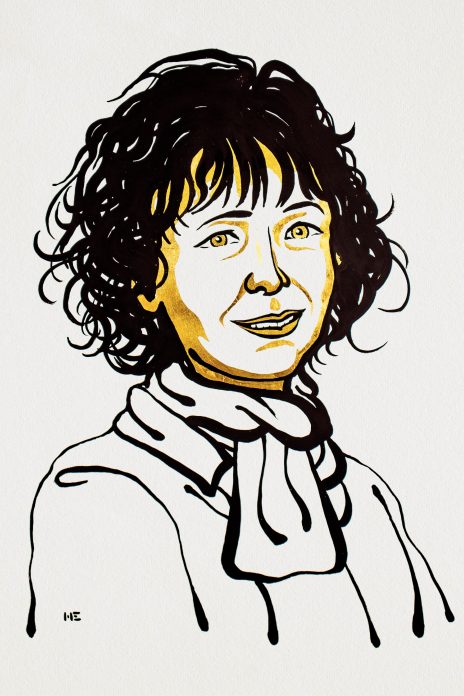 One of the good consequences of the corona crisis is the restoration of science to a prime position in peoples view.  It was breathtaking how a common international science effort handled this threat.   Never a virus has been characterized so quickly and never a vaccine has been developed in a years time.  Yes, we can!  
Among the 10 people who shaped science in 2020 (Nature Magazine) are more than half related to the fight against the corona Virus, 2 of them are Chinese! 
Let us apply what we learned to concentrate efforts on combating global warming. 
The most joyful event in science however was  the Nobel Price in Chemistry for
Emmanuelle Charpentier and Jennifer A. Doudna  "for the development of a method for genome editing" .  The method is
CRISP/CAS4 and will change the way how we are approaching the genetic code and so life.  There are no limits except those we set ourselves.
At the end there are only three activities of cultural value: Science, Art and cooking :-)
For 2021 I am again in a crisis in the old Greek meaning of the word (" a time when decisions must be made") . I hope that decisions can be freely taken and not dictated by an unpleasant global pandemic.  The first decision will be about the Buonrespiro  midsummer night  party.  We started it in 2019, we had to skip 2020.  Maybe we should delay 2021 to September?  Stay tuned